Only 5 Days Until Departure
Posted by: Tad Weiss on October 12, 2020, Latest News
In response to the coronavirus pandemic, Modus Advisors donated to three food-related organizations in the second quarter of 2020. We are continuing this focus by becoming a Gold Level sponsor at the Feed My Starving Children (FMSC) virtual gala, and we'd like to invite you to join us!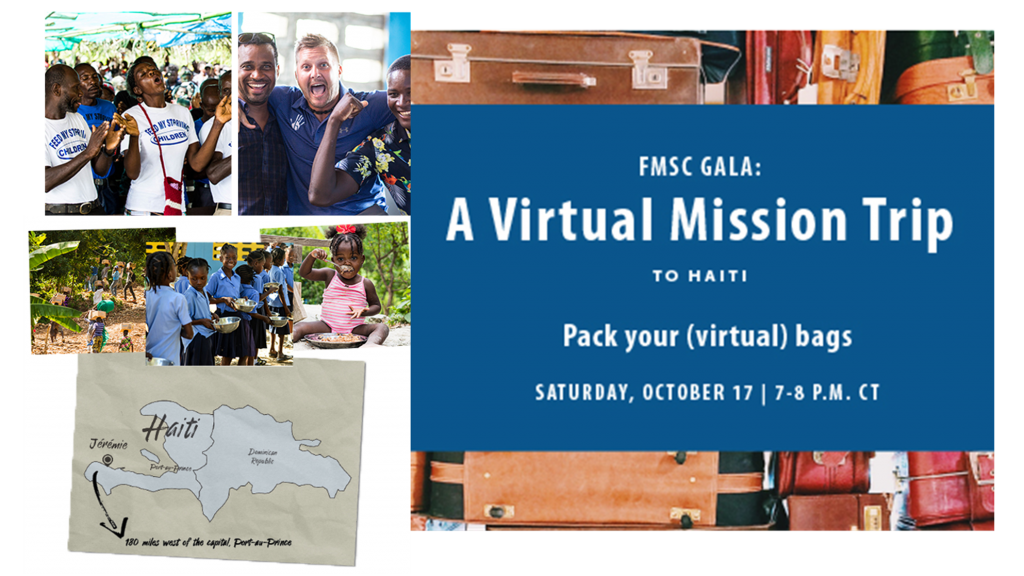 Gathering over 1,000 supporters at the Minneapolis Convention Center is not an option this year, so FMSC is inviting us to take a trip to Haiti…..virtually of course! The trip will be this Saturday, October 17th, from 7:00 PM to 8:00 PM Central. There is no cost to attend, but you do need to RSVP, and can do so by clicking on this link: https://www.fmsc.org/emails/special-events/2020/fall-virtual-gala/virtualgala4
It is a sad reality that many of the poorest countries in the world are impacted the most by the coronavirus. We at Modus want to do our part to help. Join us this Saturday to see the great work that FMSC and its partners are doing around the world to provide food to people in the most dire of circumstances.
Thankfully,
Tad M. Weiss, President
Modus Advisors, LLC
Subscribe to Blog via Email
The commentary on this website reflects the personal opinions, viewpoints and analyses of the Modus Advisors, LLC employees providing such comments, and should not be regarded as a description of advisory services provided by Modus Advisors, LLC or performance returns of any Modus Advisors, LLC client. The views reflected in the commentary are subject to change at any time without notice. Nothing on this website constitutes investment advice, performance data or any recommendation that any particular security, portfolio of securities, transaction or investment strategy is suitable for any specific person. Any mention of a particular security and related performance data is not a recommendation to buy or sell that security. Modus Advisors, LLC manages its clients' accounts using a variety of investment techniques and strategies, which are not necessarily discussed in the commentary. Investments in securities involve the risk of loss. Past performance is no guarantee of future results.